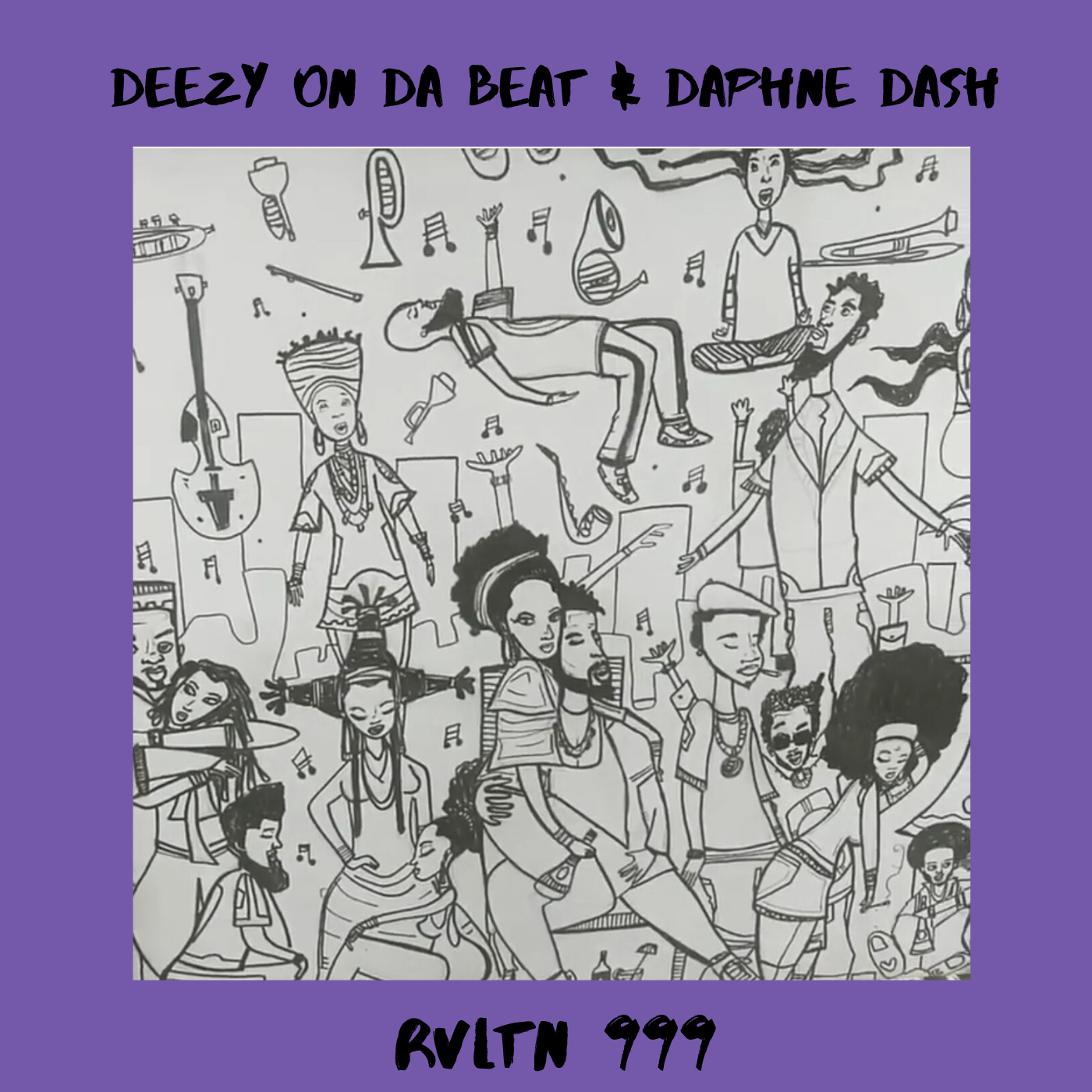 Deezy On Da Beat & Daphne Dash Release Their Revolutionary Joint Album "RVLTN 999" 
Atlanta, GA, Release: Sept. 9, 2019 
Deezy on da beat demonstrates his zealous work ethic by producing countless singles along with 2 albums this year. "RVLTN 999" comes as a surprise joint album featuring Singer-Songwriter Daphne Dash. It is the follow-up to her debut album "404" released (on her birthday) March 28, 2019. Both albums are written and produced entirely by the electric duo. "Music is my passion" says Deezy amidst an equal passionate conversation about his music career. "RVLTN 999" comes 5 years after the late Lil Snupes' "RNIC 2: Jonesboro" an album forever stamped in the minds of diehard stans. 8 of the songs were produced by Deezy "It was amazing being a part of that circle. We were working everyday". Fast forward to 2019 and we meet a much more transcendent side of Deezy than he conveys on his debut album "Don't take it personal" released 2016.  
"RVLTN 999" is a spiritual journey encompassing strong Caribbean influences as well as soulful hip-hop tracks that force you to ponder. It's enough to draw you in and question "What exactly inspired this bona fide masterpiece?" The album arrives only a few weeks after the release of their single "I'm in love". A charismatic and creative remake of Evelyn Champagne's version of the hit record released in 1981. The song quickly gained popularity and radio play. The song also caught the attention of bloggers, receiving a press release on Sheen Magazines' website. 
"We wanted an album that empowered the people" says Daphne. The album starts off with an audio clip of the legendary Bob Marley. "Time to realize our power, don't you know we got the power?" sings Daphne as her voice pierces through a band of live instruments. Her vocals both strong and tantalizing. "They say no one man can have all that power, I disagree because I feel the world is ours" raps an inspiring Deezy paying homage to Kanye Wests' song also entitled "Power". The song conveys just that, a whole lot of Alpha female & male energy captivating every listener. The song ends with an illuminating audio clip from the late great Left-eye explaining the law of attraction.  
"I've always wanted to create an album like this" says Daphne. Daphne Dash has been writing music for over 18 years and credits "RVLTN 999" as some of her best work up to date. She wrote, recorded and released countless mixtapes and singles over the years without the help of a team or label.  Her EP "Static" was released November 18, 2017 which immediately caught Deezy's attention. The two have been working diligently ever since they recorded their first song "Hold Me Tight" from their "404" album. Both of these pioneers hail from Louisiana. It's no wonder why their chemistry is so strong.  
"RVLTN 999" is available now on all streaming platforms.  
 
You can stay up to date with Daphne Dash via daphnedash.com as well as Instagram/twitter: @DaphneDash404  
Deezy has a Beatstars and Airbit website for any potential artists inspired enough to collab with the phenom. https://www.beatstars.com/cutcharadioupbeatz/feed 
https://airbit.com/cutcharadioup 
You can also follow him on Instagram @Deezyondabeat.  
Contact info: 
 Email: Cutcharadioupmusic@gmail.com 
Phone: 404) 857-4136  
Organization: Cutcha Radio Up, LLC